At the second annual PillarCon, I facilitated a workshop called "Fundamentals of C and Embedded using Mob Programming". On a Mac, we test-drove toggling a Raspberry Pi's onboard LED.
Before and after
Before: ACT LED off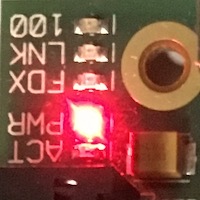 After: ACT LED on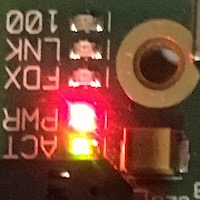 Retrospective
Noteboard: takeaways from Fundamentals of C and Embedded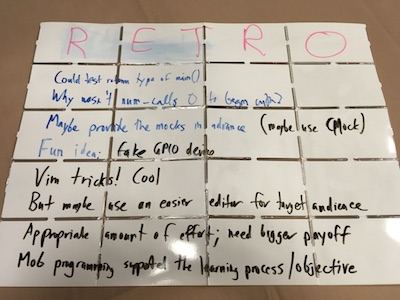 Here are the takeaways we wrote down:
My own thoughts for next time I do this material:
Participants who already knew some of this stuff liked the mob programming (new to some of them) and appreciated how I structured the material to unfold. Participants who were new to C and/or embedded (my target audience) came away feeling that they needn't be intimidated by it, and that programming in this context can be as fun and feedbacky as they're accustomed to.
Play along at home
Then follow the steps outlined in the README.
Further learning
You're welcome to use the workshop materials for any purpose, including your own workshop. If you do, I'd love to hear about it. Or if you'd like me to come facilitate it for your company, meetup group, etc., let's talk.