At the Mallorca Software Craft meetup last night, 20 people played at Guy Royse's Vending Machine Kata.
What we did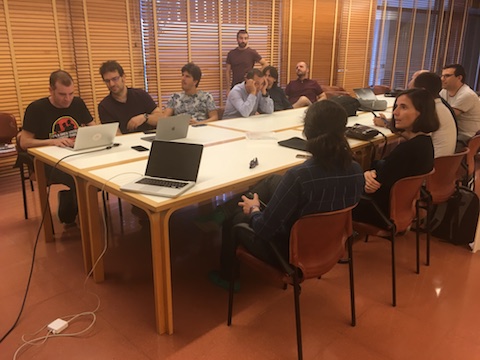 We organized as one big mob, used Python and PyCharm, and rotated every 4 minutes.
As a guest, I was asked to write something in this book: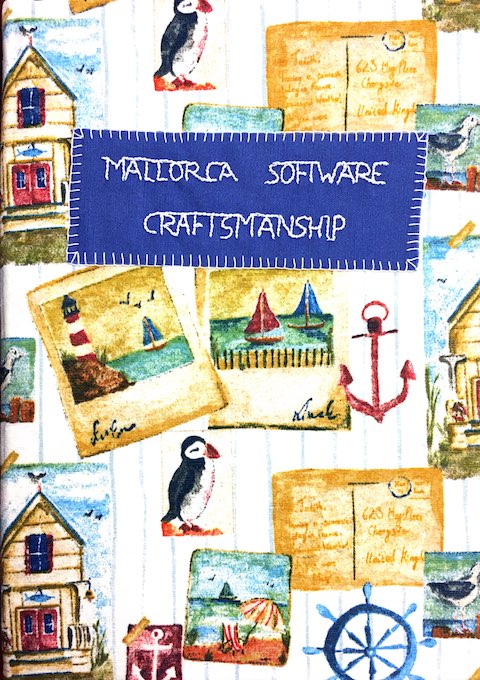 What I wrote:
Thank you for convening a summer session, inviting me, and tolerating my almost complete absence of Catalan or Castilian. We're about to start the meetup. It's wonderful to find a community of shared values here. I'm looking forward to the Vending Machine Kata with this group. If it doesn't get much bigger, maybe as one big mob!

Yes, that's what we did! It was the first experience with Mob Programming for everyone in the room. Mostly in Spanish. Still possible to facilitate decently.
And also this:
Don't think too hard. Talk your ideas out loud. Do something simple. Write another test. Work together.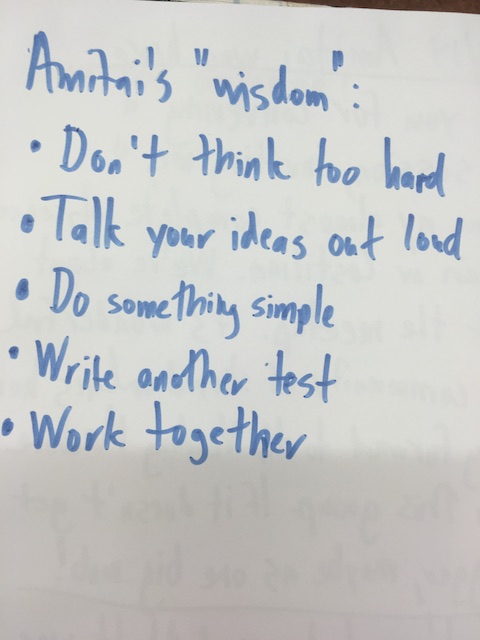 Here are all the tweets to #MallorcaSC from the time of the event.
Learn more
The slides have our retro findings, references, and more!