I had a great time at last year's Big Apple Scrum Day presenting with Ryan Ripley in my home market, so it was an honor to be invited back to contribute to the 2018 BASD proceedings in a new way: as part of the Coaches Clinic, where attendees could talk through a situation they're facing and, in so doing, perhaps gain some new understanding or insight.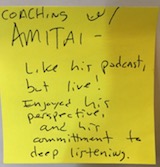 These conversations, while brief, can have profound impact. Five years ago, my first visit to a Coaches Clinic transmuted my curiosity about a career option into the resolve to try it. And here we are.
Yesterday, I don't think I came close to doing for anyone what Roger did for me. But I did make myself useful, reasoning about the needs of the people in Matt's situation until we found an actionable idea. Gene Gendel, who organized the Clinic, is collecting experience reports from the coaches.
Despite the prevalence of Lego in Agile coaching games and simulations, I still hadn't played with it much since childhood. I guess I decided to start practicing because Taavi will be Lego-ready before we know it. I tried to stay off the grid.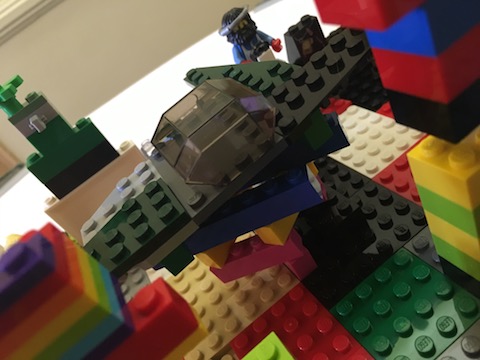 It was energizing to punctuate the pace of the one-day conference by visiting with friends — especially Joanne Perold and Barry Tandy, who I'd met online via Agile for Humans, and now in person, all the way from South Africa. I also got a kick out of rubberducking my code problem with Doc Norton, though we ran out of time to pair on it. (Jo and Doc both keynoted.)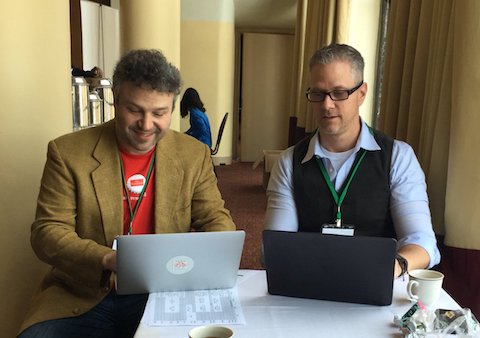 I missed the Lean Coffee facilitated by Jonathan Hansen, though I attend the weekly one he hosts in Chelsea as often as I can. Jonathan also organizes the monthly NYC Lean/Kanban meetup, where I'll be presenting in October.
Big Apple Scrum Day is once a year, but the NYC Scrum meetups are every month. I look forward to participating more when we return from Germany.
Speaking of which: there are only a few slots left in my summer coding tour schedule. If you've been meaning to get in touch, now's the time!