Stayed at the fitness retreat for an extra week. Like the other one I went to, 3 weeks feels just right: enough time to get the needle to move and to remember to expect myself to move. Dropped 9 pounds.
I'm not convinced of their nutrition program. My energy levels for the last three weeks were all over the place, and the various mealtime adjustments they tried felt like a tightrope walk between two extremes: either I had so little energy I found myself going back to bed after breakfast, or I had enough energy for workouts but gained a little weight. If a dietitian can quickly help me figure this out, and it's not going to take a great deal of effort to keep tuned, I'll keep eating this way. If not, I won't be sad — I'll go back to what has worked for me before.
On my way home yesterday I made two BBQ stops: one just up the road for brisket and pulled pork, and another closer to home for ribs. In between, I got in a brisk walk over the Hudson River and back.
Mid-Hudson Bridge, as seen from Walkway Over The Hudson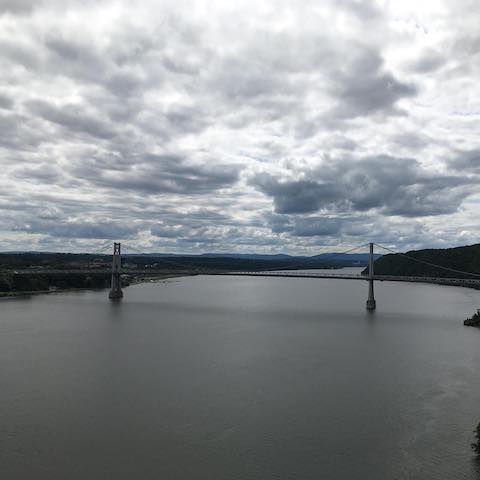 ---
What's this?
It's a /now page.
nownownow.com is a directory of people with /now pages. I'm listed there.